Benefits of the Nicosil® System at a glance
The benefits of the Nicosil® System
With the innovative Nicosil® System, you can completely cover your silo quickly and easily. It is a simple, sophisticated construction, as demonstrated by the fact that you can even install the system without any assistance. Loose, soiled mesh covers on or around the silo are now a thing of the past. The Nicosil® System can therefore be summarised in three advantages: it is efficient, practical and sustainable. Discover the benefits below.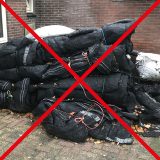 Because the Nicosil® System is very easy to use and requires minimal physical effort, you save a lot of valuable time. Dragging and pushing sand, car tyres or other silo covers are a thing of the past. You also no longer need to climb onto the metre-high silo after closing to tighten it, as you can operate the system from the ground. So when your product collapses, you can easily re-tension it and thus keep the pressure on the silo until the contents stop collapsing. This makes it much safer and more ergonomic than your current way of working. Moreover, the system is virtually maintenance-free. The most efficient method of covering your silo.
With the Nicosil® System, you create a clean (working) environment on and around your silo, without sand, tarps or car tyres. There is also no need to reserve storage space for these impractical silo coverings. The system also ensures that you always have the right coverage available with the right format. The mesh size can be adjusted to the silo volume, and separate elements are available to extend your silo if required. With our system, you no longer need to climb onto the silo to attach the mesh, and the ratchets and machinery are also not required. By positioning the agricultural foil over the silo wall and tightening the mesh sheet over this, your silo is also sealed against both water and air. Lastly, in the event of damage or sampling, only a single section needs to be opened and the rest of the system can remain in position.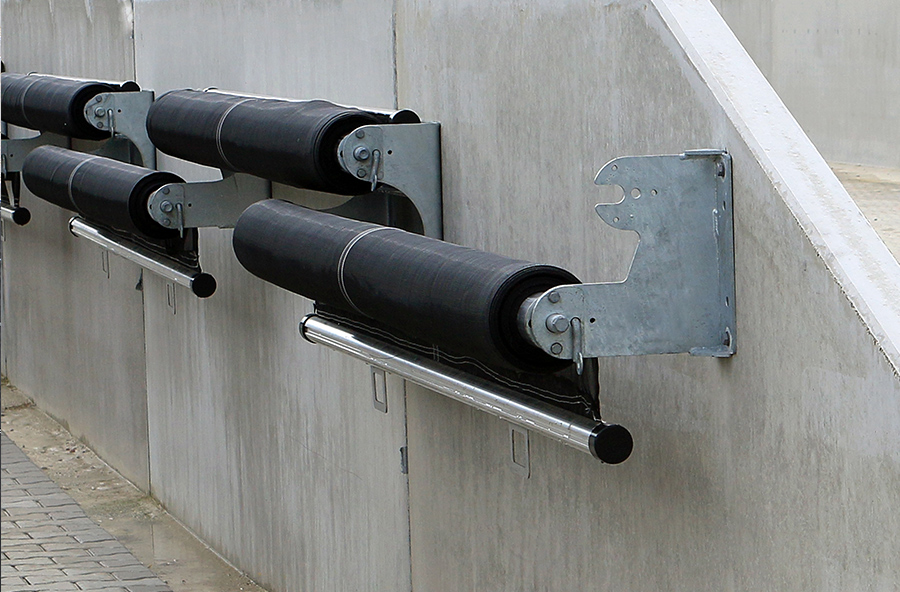 The original Nicosil® mesh sheets combined with highly solid components – such as stainless steel tensioners – guarantee a long life spanning over decades. Because the Nicosil® System net is neatly rolled up, there is less chance of damage, the weather has no influence, the net stays clean and vermin cannot get at it. This, of course, also contributes to its long life. Finally, as no water and electricity are used, the system is not subject to breakdowns and maintenance, which ultimately also contributes to sustainability.