Zo past u het Nicosil® system toe
Covering grass, maize and/or manure
Covering your silage or manure
The Nicosil® System is the most suitable solution for covering your silage or manure. The Nicosil® System is the most efficient solution for covering your silage or manure. The system is quick and easy to install, by us or by yourself. You will ensure a neat, clean and safe working environment.
Covering grass and maize silage
Storing, protecting and preserving silage. We understand the importance of this like no other. Silage is after all a valuable asset that is essential for your daily operations. But proper silage storage is a profession in itself and success depends on many factors. One of those factors is a perfect airtight and watertight seal on the grass or maize silage.
The Nicosil® System is the alternative to sand, straps or tyres which you have to place manually on your (increasingly high) silage. The pressure created by stretching the Nicosil® cover over the entire silage stock is comparable to the pressure of sand, making it the perfect protection against the weather and small pests.
Due to new regulations, mandatory covering of manure under certain circumstances is increasingly applicable. The Nicosil® System is a practical system that prevents manure from blowing out of the silo or being spread by animals in the surrounding area. You can choose to combine the Nicosil® System with an extra layer of agricultural film. This ensures that your silo is completely air and water tight. And because manure settles in the silo after it has been deposited, the system makes it easy to re-tension from the ground. The mesh is then re-tensioned. This provides continued reduction of the risk of odours and the spread of disease.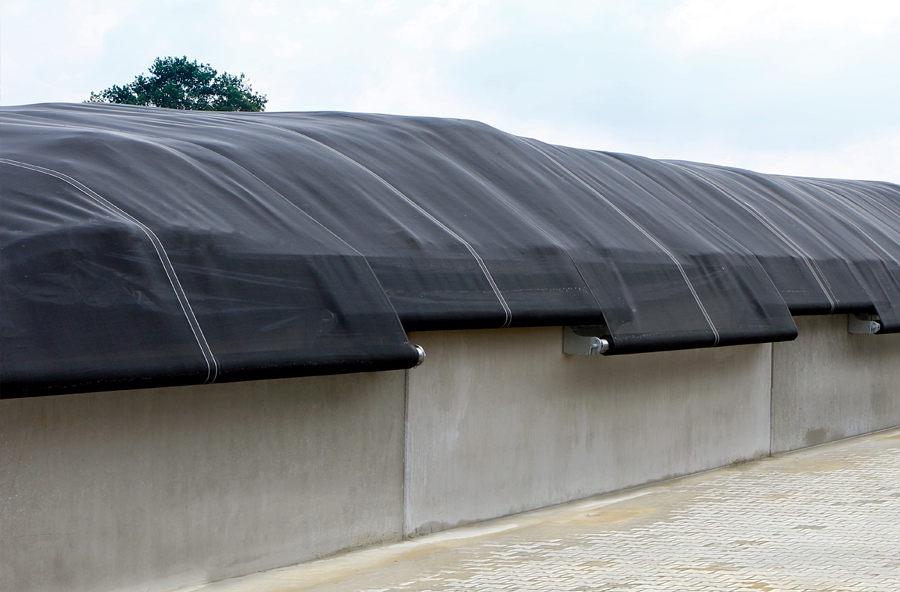 Are you interested in the Nicosil® System?